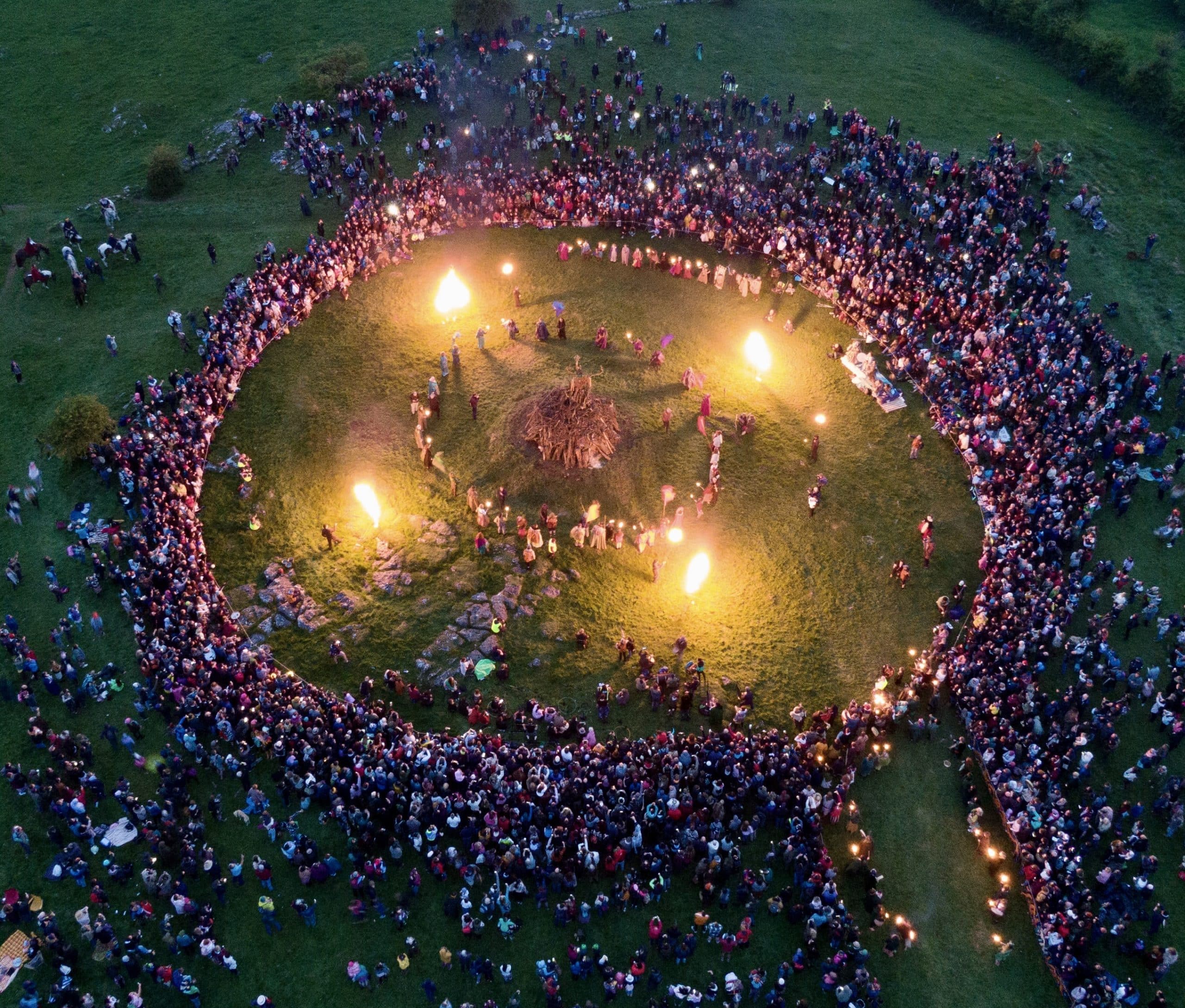 Bealtaine 2022 on the Hill of Uisneach
We would like to thank everyone involved in the beautiful gathering that took place at Bealtaine this year on the Hill of Uisneach, we are still reeling with the overwhelming amount of kind feedback many of you have emailed us with.
Huge thanks to the team that worked tirelessly to create such a wonderful and diverse space that everyone enjoyed.
To the crew that worked many hours to get the site ready.
To our local community here and beyond that form part of the wider team – lighting the distant fires lit every year without fail.
To our immediate neighbours that embrace this ancient tradition.
To all the daytime entertainers that thrilled and warmed the hearts, from the young to the older.
To all the musicians that reminded us of the special bond live music creates between the artist and the audience.
To all the performers that created a spectacle that moved us all as they walked the procession route and joined the fire space.
To the amazingly talented Fire Dancers that complemented the great Bealtaine Fire, and to you; the beautiful people that came to share Bealtaine with us – THANK YOU !
We hope to see you all again next year. . .
David & Angela Clarke & The Uisneach Team
#friends #together #uisneach #festival #fire #bealtaine #ireland