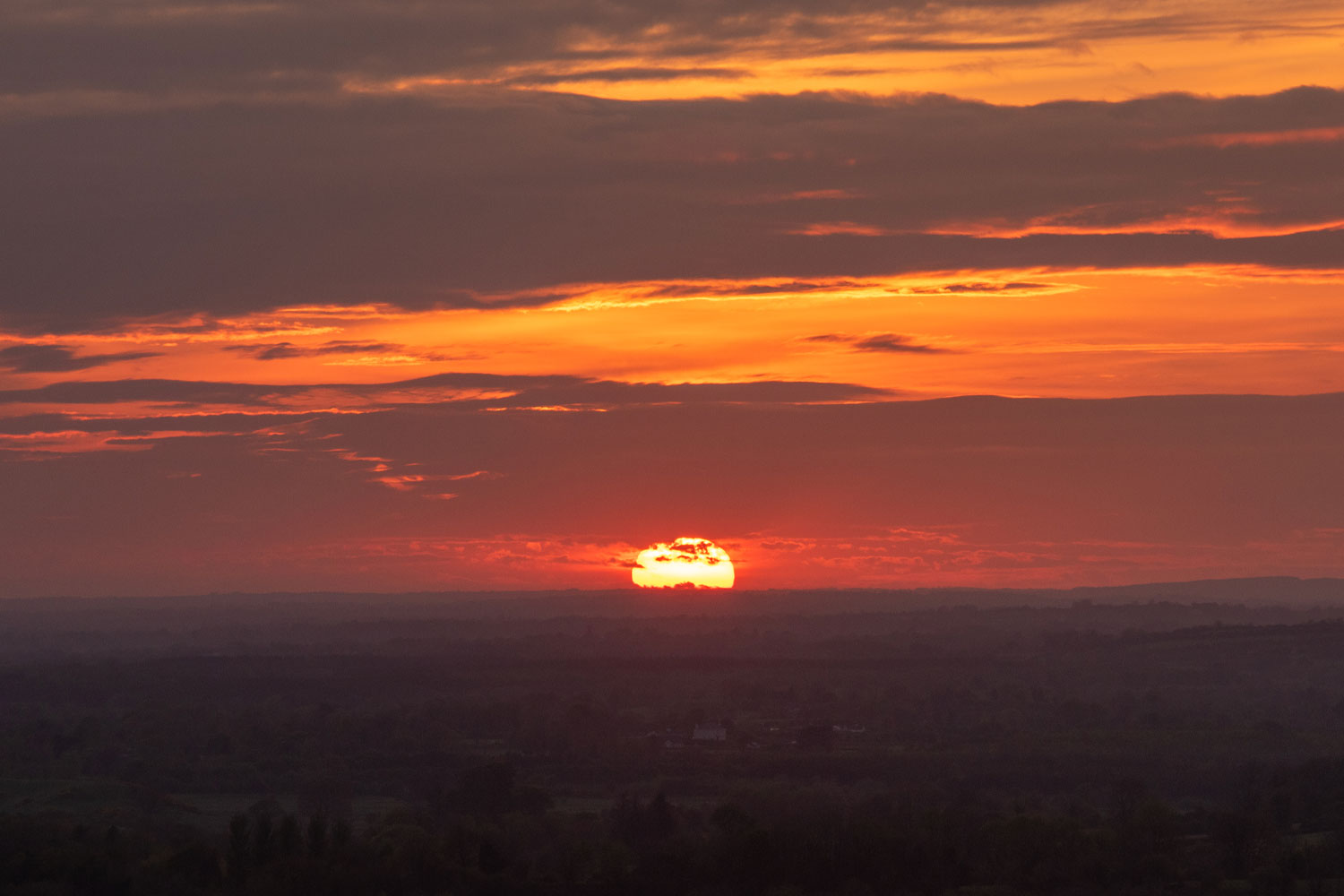 Summer Solstice
Since prehistory, the Summer Solstice has been seen as a significant time of year, being marked by rituals and gatherings. The Hill of Uisneach, with its elevation and clear views of over more than twenty counties, was and still remains the perfect landscape to welcome the Solstice and the warmth it brings.
Join us on the Summer Solstice here on the Hill, for an evening of storytelling and reflection. Listen to our bards tell the stories of our ancestors. Become one with this sacred landscape as it comes alive when we weave our way through the myths, legends and local lore as they breathe life back into the past.
Immerse yourself in this sacred landscape, where time will stand still and connections made.
To celebrate the Summer Solstice this year we are holding a gathering on Wednesday, 21st June starting at 19:45 from the carpark and finishing up a little after 22:00.
Please book early to avoid disappointment !
Please note that as we are part of a busy working farm, dogs are not permitted on or off a leash. Thank you for understanding.
What to bring:
A soft rug/cushion to rest on. Sun protection if it's particularly warm. Water and an open heart !
Please arrive on time and have your QR Codes at the ready on your mobile devices for check-in at the gate.
We will meet at the carpark.
Facilities will be available at the Visitor Centre.
Eircode: N91 R6C9